Encyclopedia | Library | Reference | Teaching | General | Links | About ORB | HOME
---
Building The Viking Boat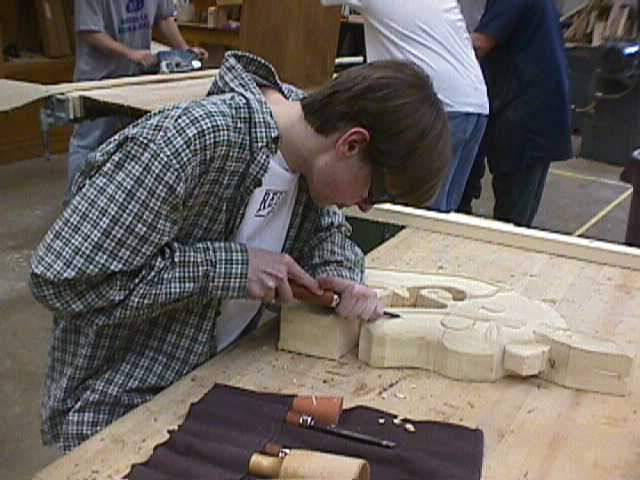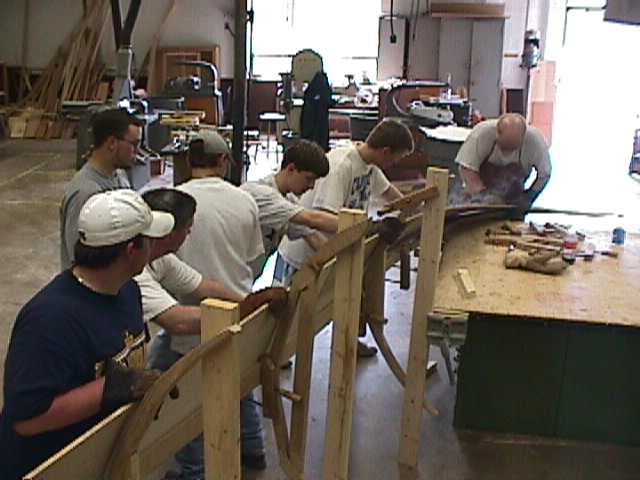 (left) T.J Doyle carving the boat head. (right)Steaming and bending the garboard.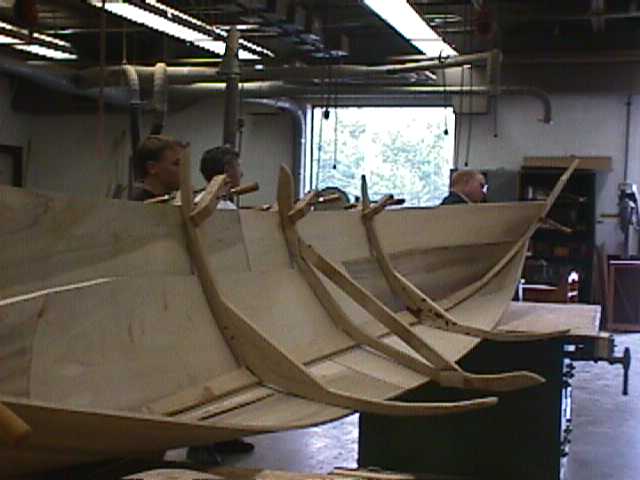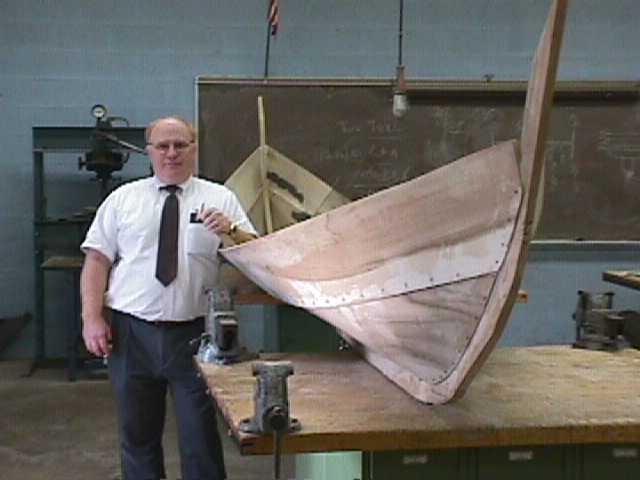 (left) Attaching second course to keel. (right) Finished second course.
(left) Finished last course. (right) Boat draft line.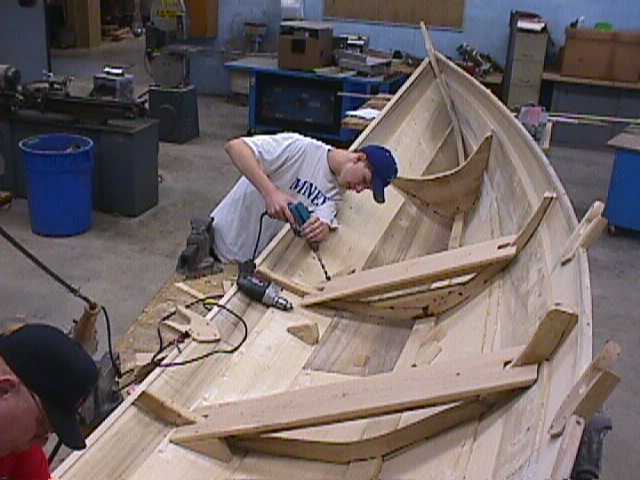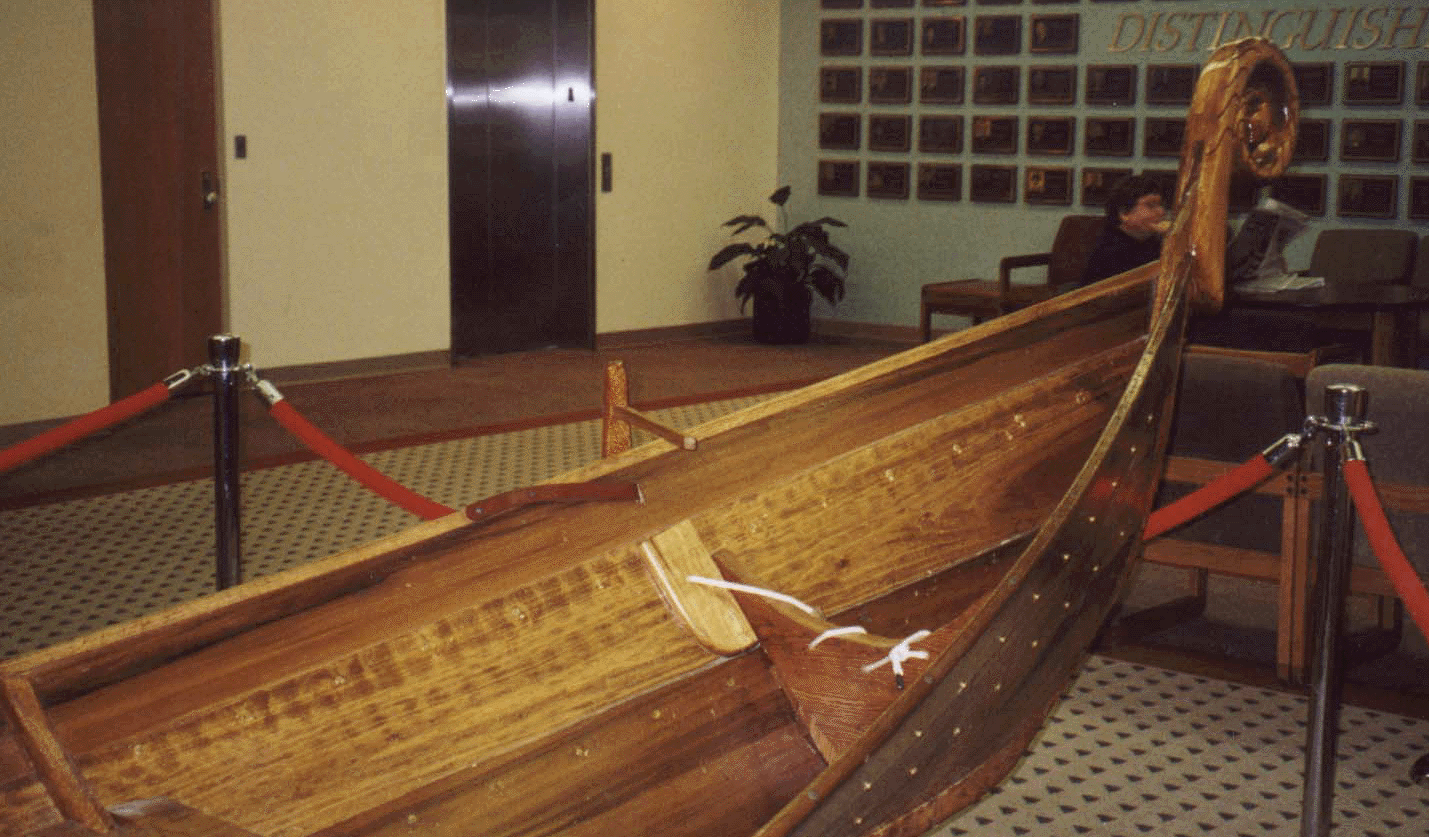 (left) Installation of seats and oarlocks. (right) Stern of Viking boat.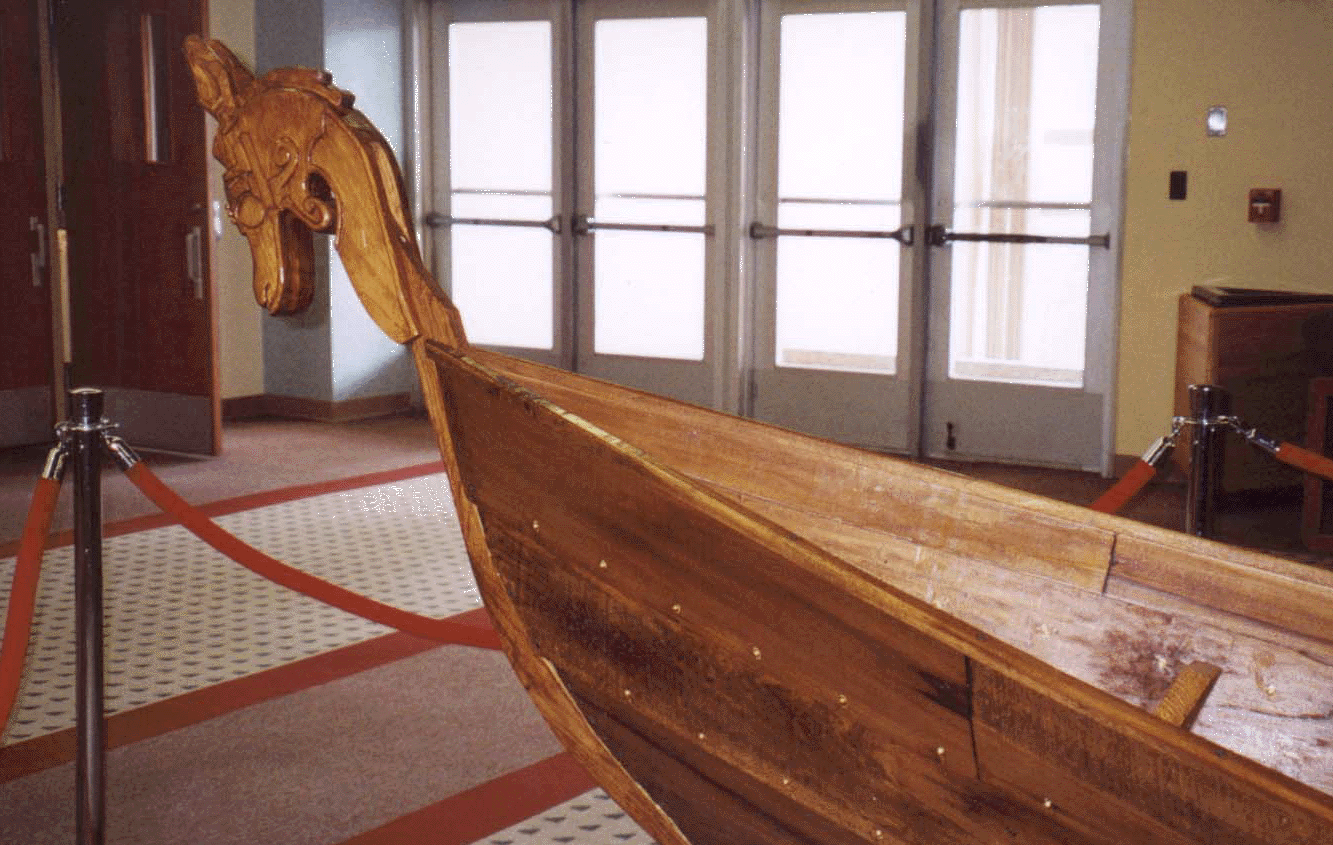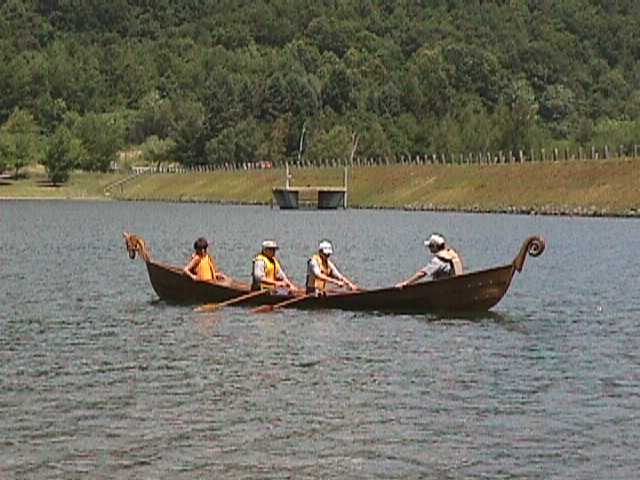 (left) Bow of Viking boat. (right) Viking boat under oar power.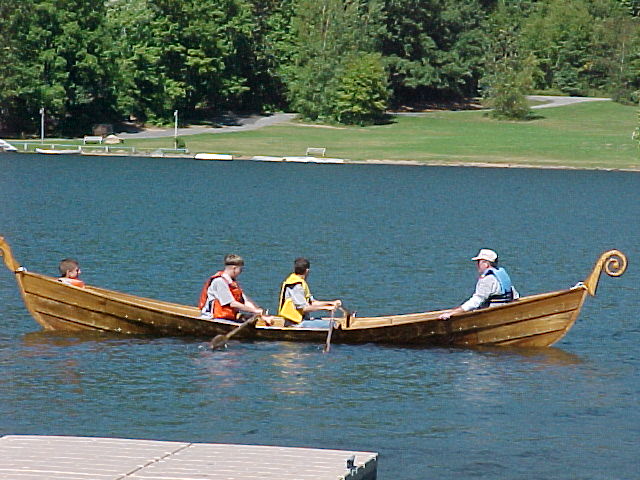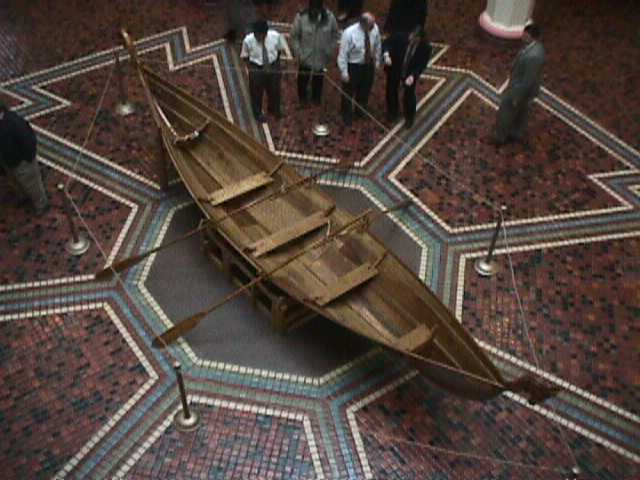 (left) Boat on the water. (right) Boat on display at Harrisburg.
---
Encyclopedia | Library | Reference | Teaching | General | Links | About ORB | HOME
The contents of ORB are copyright © 1995-2000 Laura V. Blanchard and Carolyn Schriber except as otherwise indicated herein.